October 17, 2012'

- (21:30NPT) (08:45PST)
"STOMP TO THE TOP" - Summit push is on!

Tim checks in

:
100% participation from both teams, everyone is on the move. This is fantastic! All members from both teams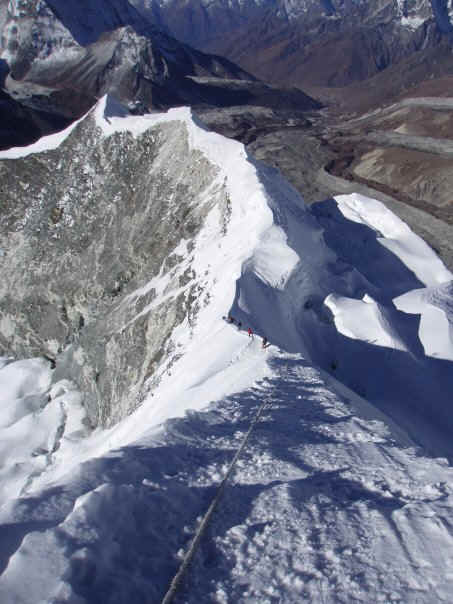 are in the grove for a summit push right this moment. Tim just called in as they were all pulling out of base camp. His next call will be from the summit at 6119m. Everyone is strong and feeling energized and stoked to be on the move towards the sky, no stopover at a high camp is in the plan now, it's going to be straight up and down in one push.
You can follow on SPOT tracker to the summit.... go team go! Becky
Photo: Island Peak summit ridge